How do you design the layout of classroom desks? This is great question and not always easy to answer. Classroom layout is such a crucial aspect of classroom management and has a big impact on your students' experience and learning. The classroom environment needs to work for a range of activities from individual work to group activities and the layout of student desks plays a vital role. It can take a lot of trial and error to find the ideal classroom layout for your and your students!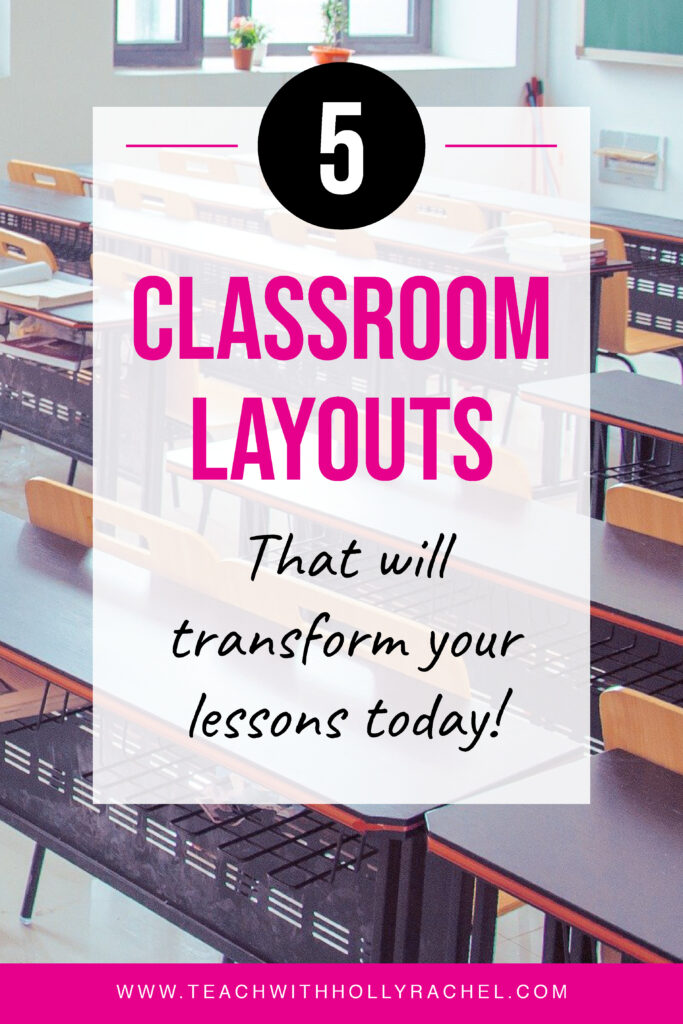 How does classroom layout affect learning?
The layout of classroom desks or tables plays a significant role in the learning experience of students. Do students have a clear view of the teacher during lesson instructions? Do some students have their back to teacher and interactive whiteboard? This can significantly impact the experience of students if they are having to twist round to read instructions. Do students have enough personal space to work in? Are they sitting in groups? if so, are the social interactions positive or are there distractions?
What is the best layout for a classroom?
When planning your learning space think about the learning activities your students will be working on. This will depend on your curriculum, your teaching style and the type of learning experience you want for your students. This may be group work, independent work, drama/role play activities. Will you need different areas in your classroom for whole class teaching, guided reading, center work etc? These are all factors to consider when planning your learning environment.
The next step is to plan your layout. You must consider a number of factors – will you use desks or tables? How many students will you have? What is the size of your classroom? Next think about how the students will be grouped. Will they be grouped by ability? Think about whether they will have free choice? Will you have different groupings for different lessons and therefore will the size of the groups change throughout the day?
How do you create a classroom layout?
Maybe you prefer to choose one design for your layout of classroom and use it throughout the school year. Or perhaps you use a flexible seating arrangement and switch out different classroom layouts depending on the activity. Or maybe you try out new layout arrangements throughout the school year. Here are some different desk arrangements for your classroom layout with their pros and cons to give you some inspiration and help you find the best classroom design that works for you and your students!
When I began to plan my classroom layout, I cut out small shapes of card to represent the number of desks, chairs and my interactive whiteboard. I have tables in my classroom and 30 students, so I used the card pieces to experiment with different arrangements that would be best suited to the needs of my class. It is much easier to manipulate pieces of card that drag desks around a classroom to design your layout!
Large Groups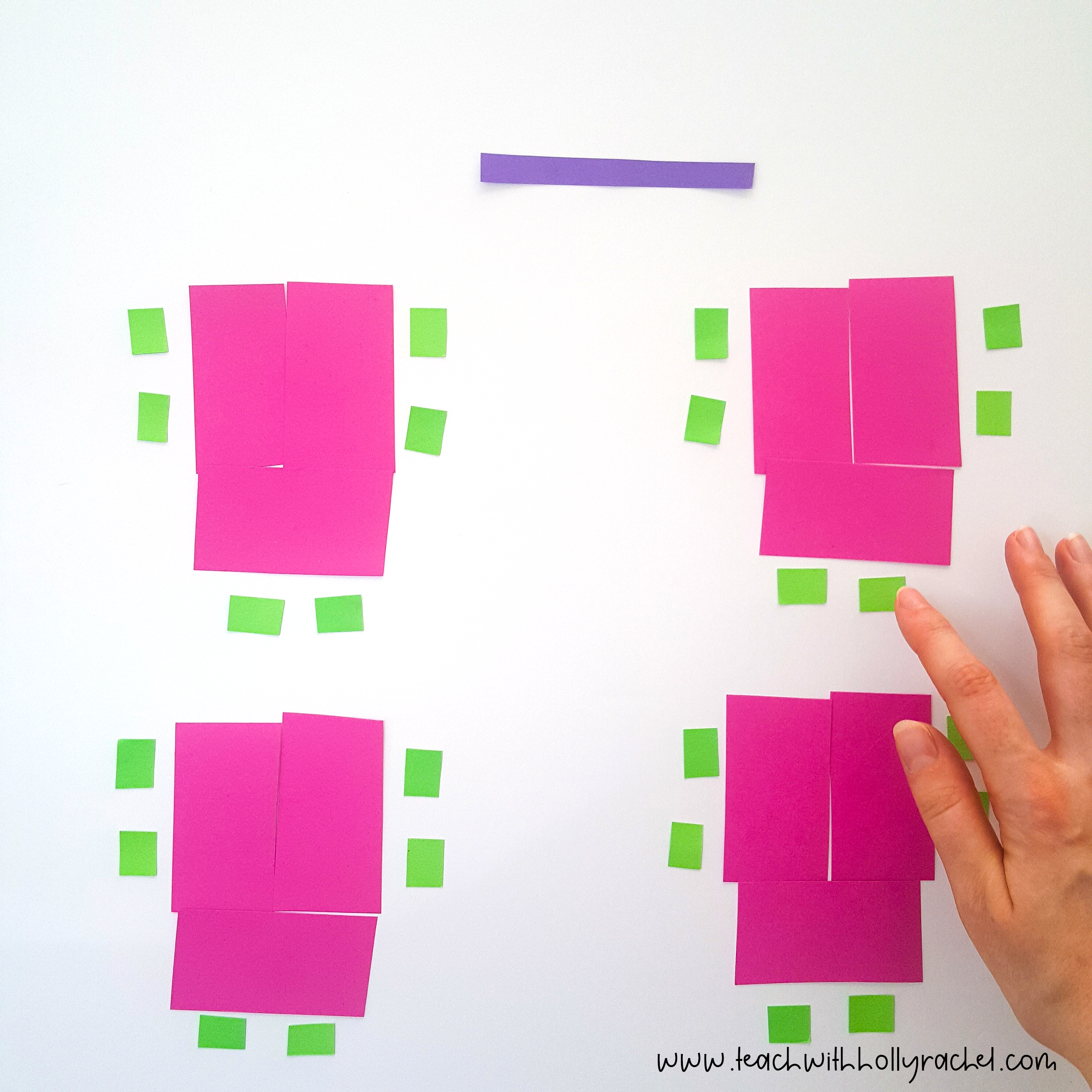 This desk arrangement is great way to group students by ability. All students of a particular ability sit around one table. it makes distribution of resources and worksheets etc very simple if each table has a different task to complete. Resources such as pencils and rulers can be stored in the center of each table. Students can work in groups, however, this arrangement is slightly too large to have all children on one table group working together. It can encourage talking and students can become distracted as they are facing each other. Not all students are facing the board which is not great for whole class teaching and instruction when you want everyone looking at the front of the room.
Small Groups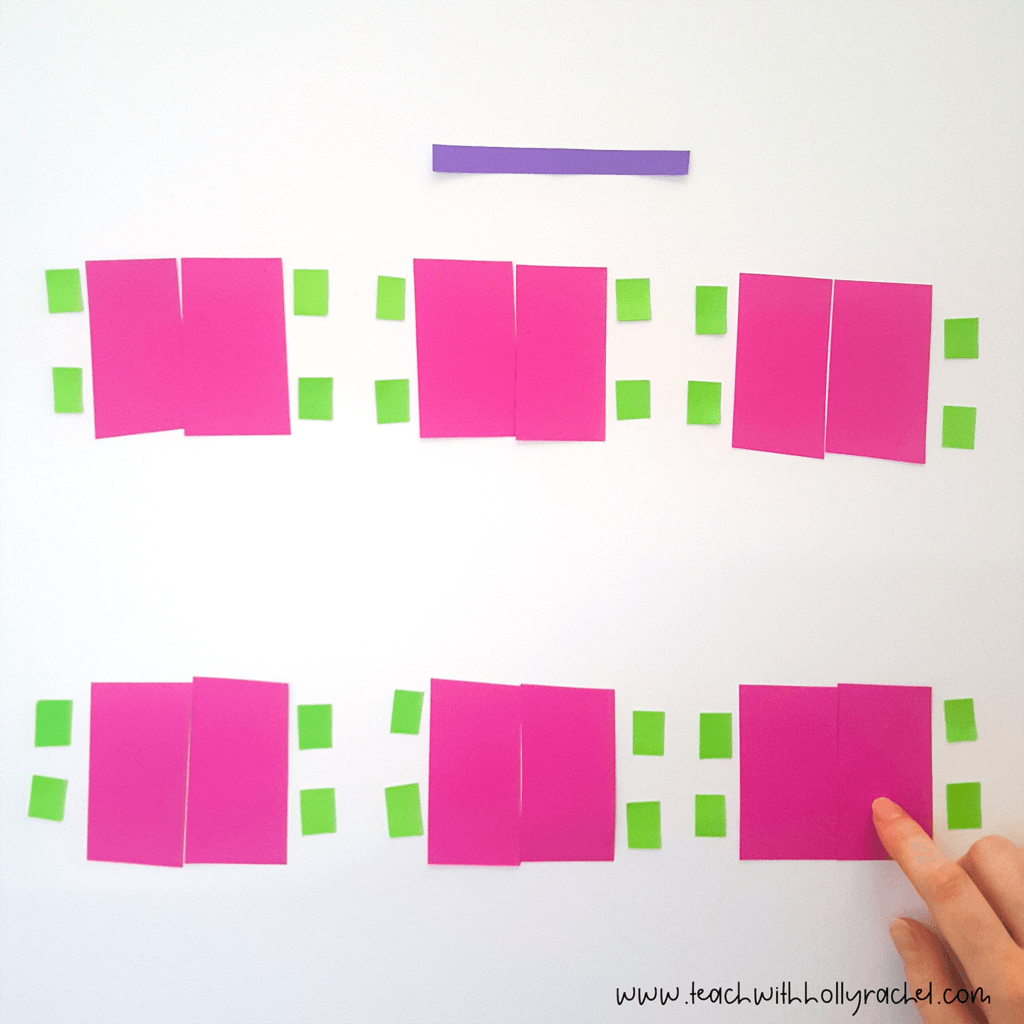 Similar points to the large grouped tables, but these are great for group work and collaborative learning as the students can easily interact with each other as the number of students around each table is much smaller and they are closer to each other. Resources can be stored in the center of each group of tables and it is easier for the students to reach the resources as the tables are smaller than the large grouped tables. It can encourage chatter as students face each other and it is not so good for independent working. This arrangement can also take up a lot of classroom space if you have a small classroom. Some students also have their back to the front of the classroom.
Traditional Rows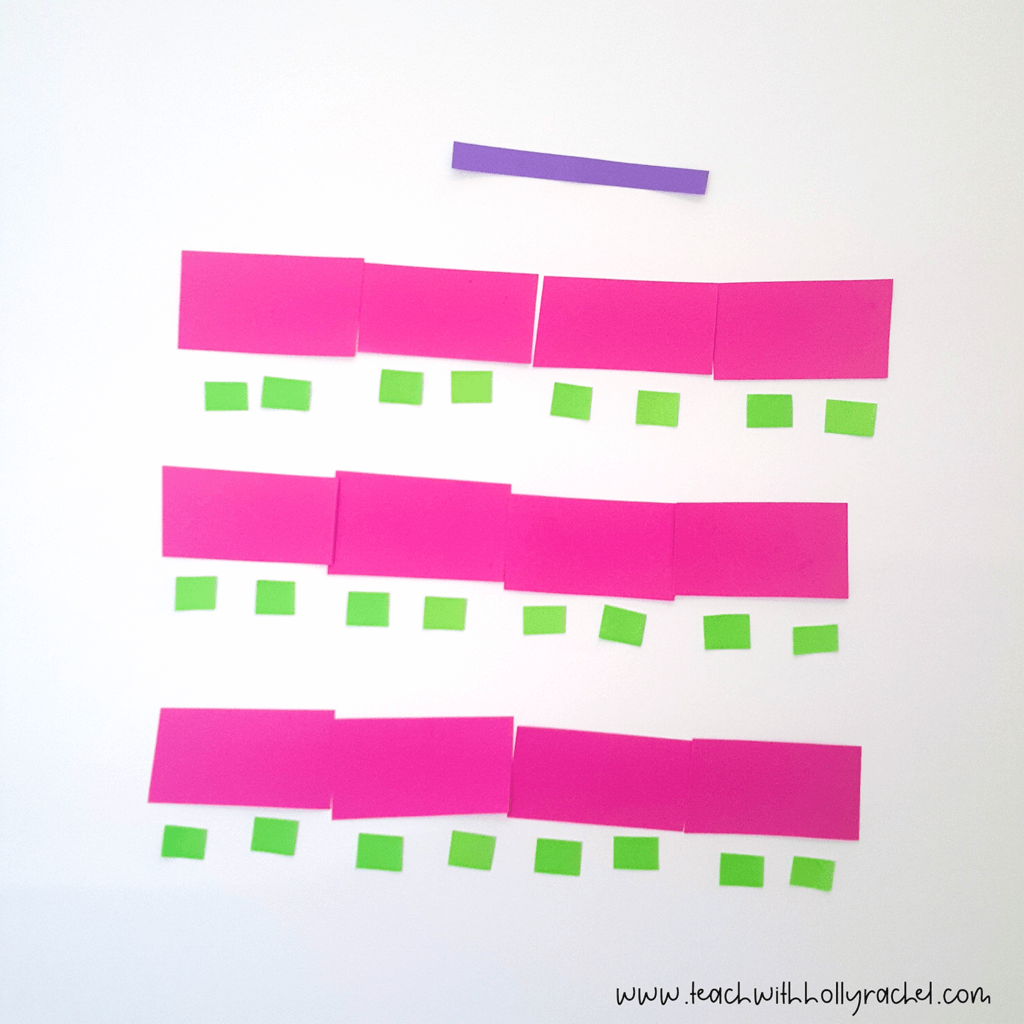 In this traditional classroom layout, all students are facing the front which is great for whole class teaching and seeing the board, so it encourages student participation in whole class teaching. Students do not face each other so they are less likely to become distracted with chatty student behavior. You can easily access each student's work, which is slightly more difficult in a grouped table set up. This makes it easier for you to provide support if required. Ideal for independent work. It is more difficult to store resources on tables as they are likely to fall off. It is not good for group work as the students do not face each other and social interaction is limited. Teacher led group activities such as guided reading are difficult to run on in this arrangement as it is difficult to interact with one another along a row.
Horseshoe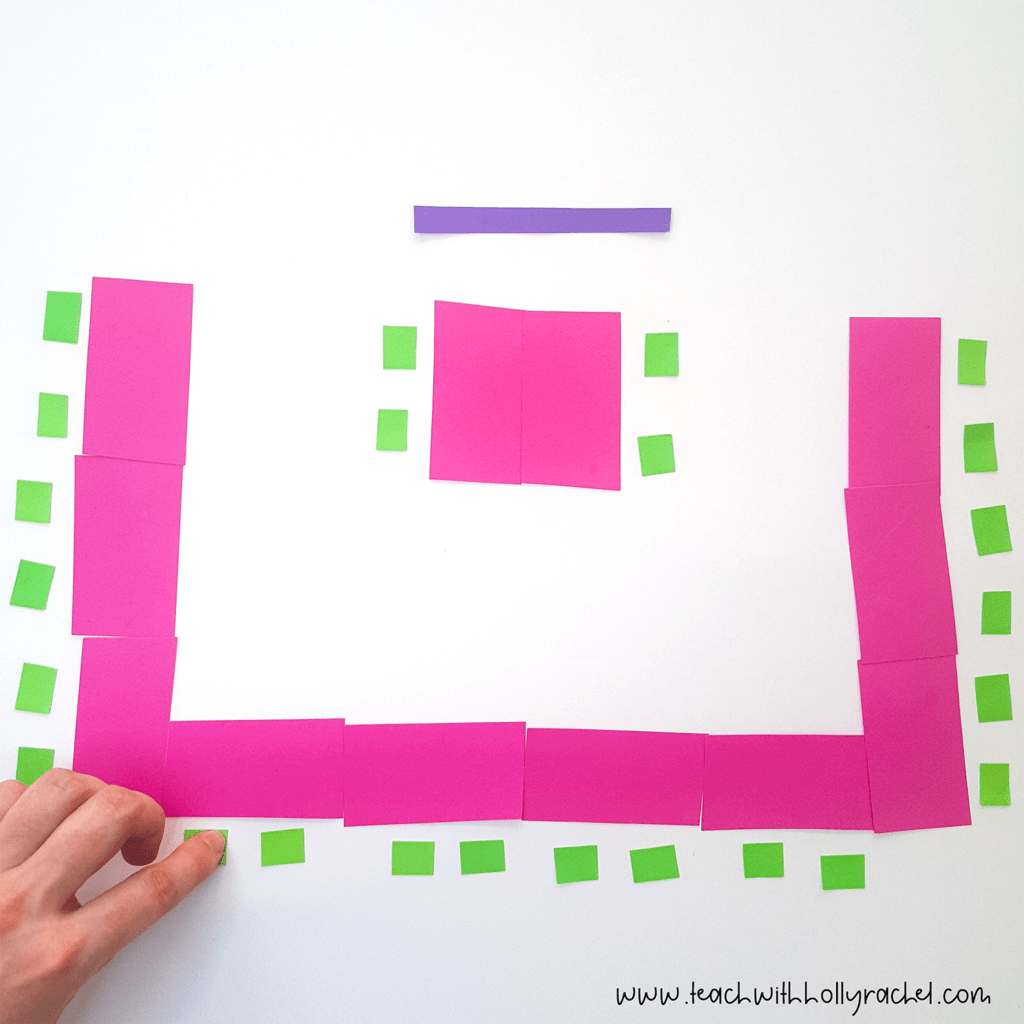 Like the traditional rows, all students can easily see the board and teacher during whole class instruction. Students are not as close to each other as they would be on grouped tables so unwanted chatter will be discouraged. You can easily access the students' work and give guidance and advice. All students are facing each other (apart from the small desk in the center) so it is ideal for whole class discussions and debates. The small desk in the center can be used for small group activities such as guided reading. However, as children are further away from each other, this set up is not the best for group work. Resources will also fall of the tables easily.
L- and U-Shaped Arrangements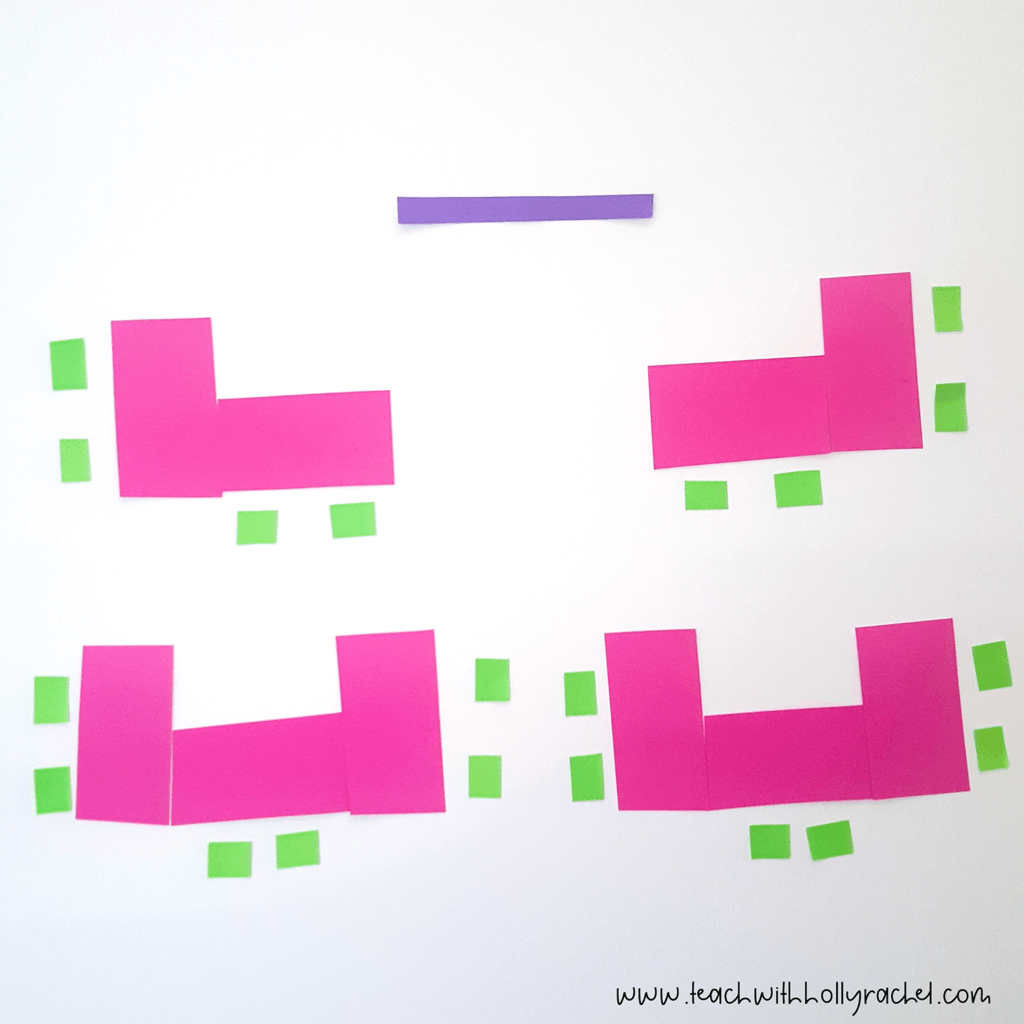 For me, I found this classroom seating arrangement to be my favorite. The students face each other so group work can be undertaken easily. However, they are also far enough apart o that unwanted chatter is discouraged. It is easy for you to access all students' work and give support where needed, by positioning yourself on the other side of the table to the student, so it promotes positive teacher-student interactions. Some students have their back to the board and this layout takes up a lot of space, so if your classroom is small it may not be the best set up for you. I also kept walking into the corners of the desks as there were so many sticking out! So take care if you use this set up!
What classroom set up do you use? What are its pros and cons? I'd love to hear about your ideas!
To read my top tips for new teachers, click here.
Find my top tips on how to create a jungle themed classroom here.