Classroom escape rooms are a great activity to embed learning in any subject across the curriculum. Students love escape rooms as they are challenging, fun and develop problem-solving skills. Students' engagement level in the activity increases as students solve puzzles as the session goes on. You can theme them to just about anything to create a memorable experience that your students won't forget in a hurry. If you'd like to find out more about how to create a classroom escape room, including escape room ideas, read my top tips here. You can create printable escape rooms or a digital escape room using a platform such as Google Forms. If you would like to find out more about creating a digital escape room, read my blog post here for detailed instructions where I walk you through step by step how to create your first Google Forms digital escape room.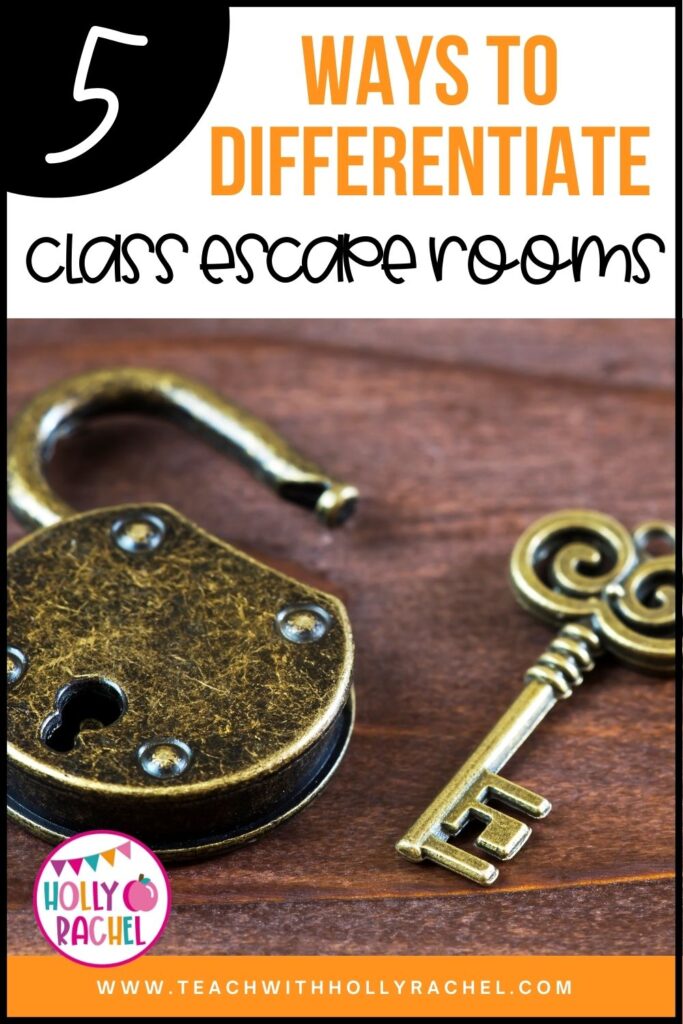 If you've not tried out classroom escape rooms with your students yet, you can grab my FREE castle themed 2-digit Addition and Subtraction Math Escape Room here when you sign up to my emails. It's a great way to give escape rooms a go in your classroom!
I would recommend that students work together in teams of around 4-5 to solve a series of puzzles in the escape room together. If you have a range of ability levels in your class, how do you differentiate the classroom escape room to ensure the activities are pitched at the correct level for all of your students? Here are 5 ways to differentiate your escape room and make it both accessible and challenging at the same time:
Classroom Escape Room Clue Cards
Use clue cards to give hints to your students. If students are struggling, have clue cards ready to hand out for that extra bit of help. Perhaps keep them back to begin with and if you see that one group is struggling, give them a clue card for that extra hint. You could always make it fun, i.e. each team has say 2 hint or clue passes and trades them in to the teacher for a clue card. As there is a limit to clues, this will help them think strategically, i.e. 'can we keep going and solve this if we keep trying, or do we really need some help with this?'. Alternatively, clue cards options for each task is a great way to support lower ability students, if working in a team together.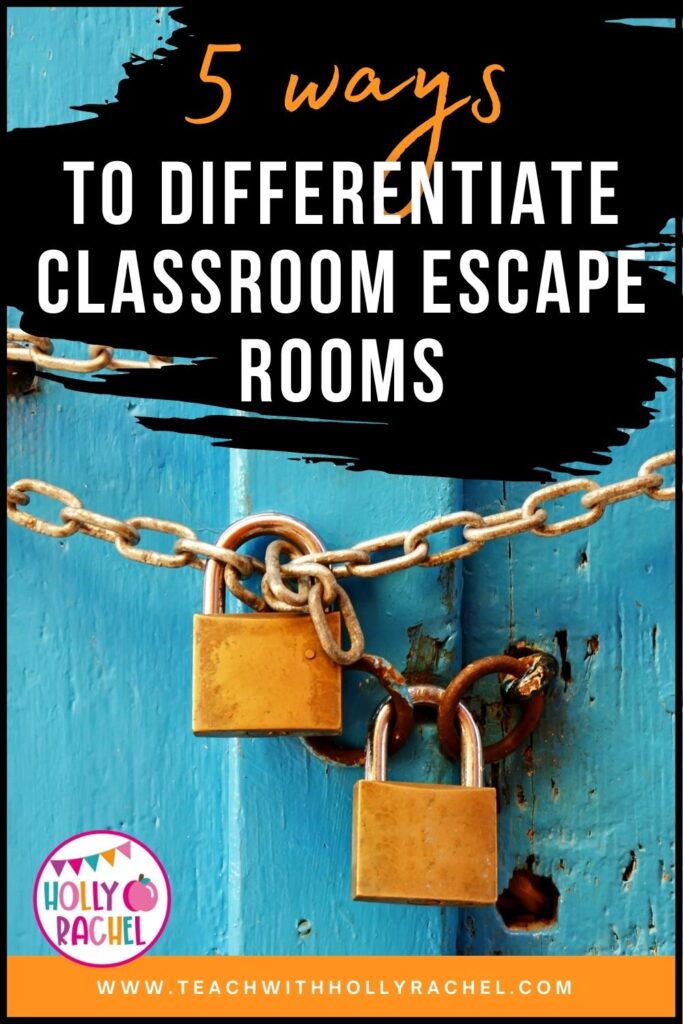 Have Students Work in Mixed Ability Teams
When students work in mixed ability teams they bring a range of skills to the table. If students are completing a math escape room activity, try grouping students with a range of different math abilities together. Higher ability students can support other students in the math challenges. Problem solving, communication and organization skills are vital to solving escape rooms as well as curriculum skills, so students will be bring different skills to the team. It is a great opportunity for students to shine in a skill area that is outside the realm of a typical lesson.
Adult Support
Another method to differentiate classroom escape rooms is through adult support. Here, the teacher or teaching support assistant works with students to provide extra guidance and support depending on the students' needs to work through and solve the challenges.
Differentiate the Classroom Escape Room Challenges
If your students are working in similar ability groups, you can differentiate your questions. For example, if students are solving a math escape room about addition, one group could be working on 2-digit numbers without regrouping, one group could be solving 2-digit addition with regrouping and another group may be working on solving 3-digit addition number challenges. Even though the questions may differ you can still keep the structure and story of the escape room the same for all groups.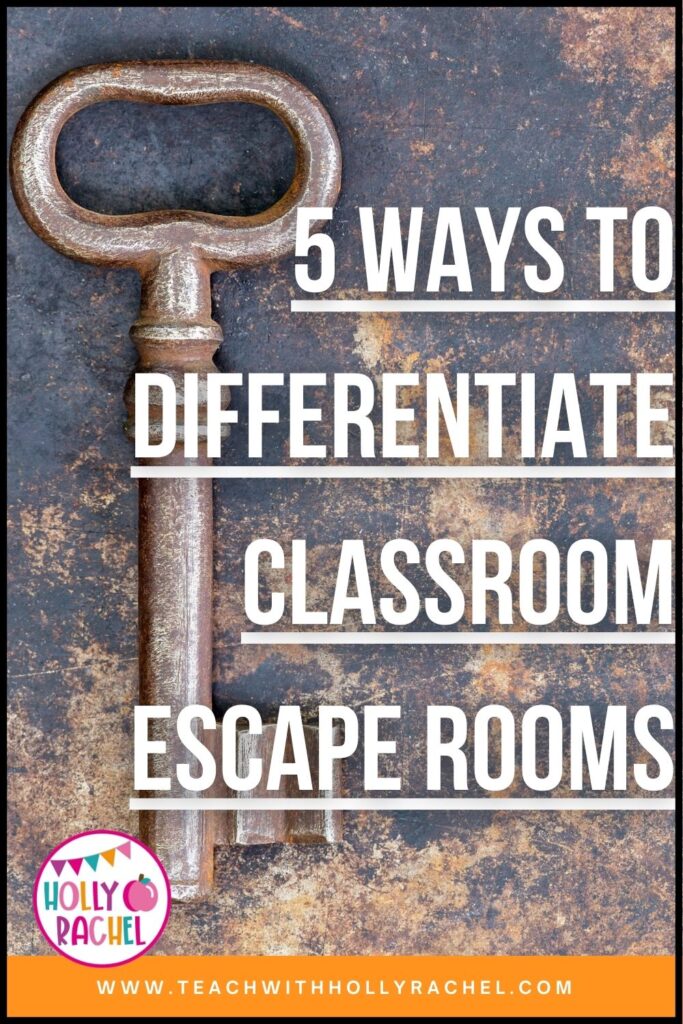 Give Answer Options
A great way to support students is to provide a range of options for their answer to each challenge. This can give students reassurance that they have solved the challenge. This can really help to add to the story too. For example, in my Second Grade Escape Rooms range, the answer to each challenge is a location where students need to collect a missing item. I have location cards that can be printed and placed around the classroom and it is near these that the next challenge is found.
For example, in my 2-digit Addition and Subtraction Bakery Escape Room, I include kitchen locations such as a sink, a refrigerator, a table etc. This gives students a hint to what the answers could potentially be. I do include some red herrings that aren't used also. This is also where the logic and problem solving skills can be developed. For example, some students may think, 'there are 5 letters in this answer, I'll narrow it down to the locations that are 5 letters long' etc. So by providing the potential answers, you can further support your students. If you don't want to give all of your teams the answer options, instead of displaying them around the classroom, you could just give them to the team you would like to give the extra support to.
Give Escape Rooms a Try!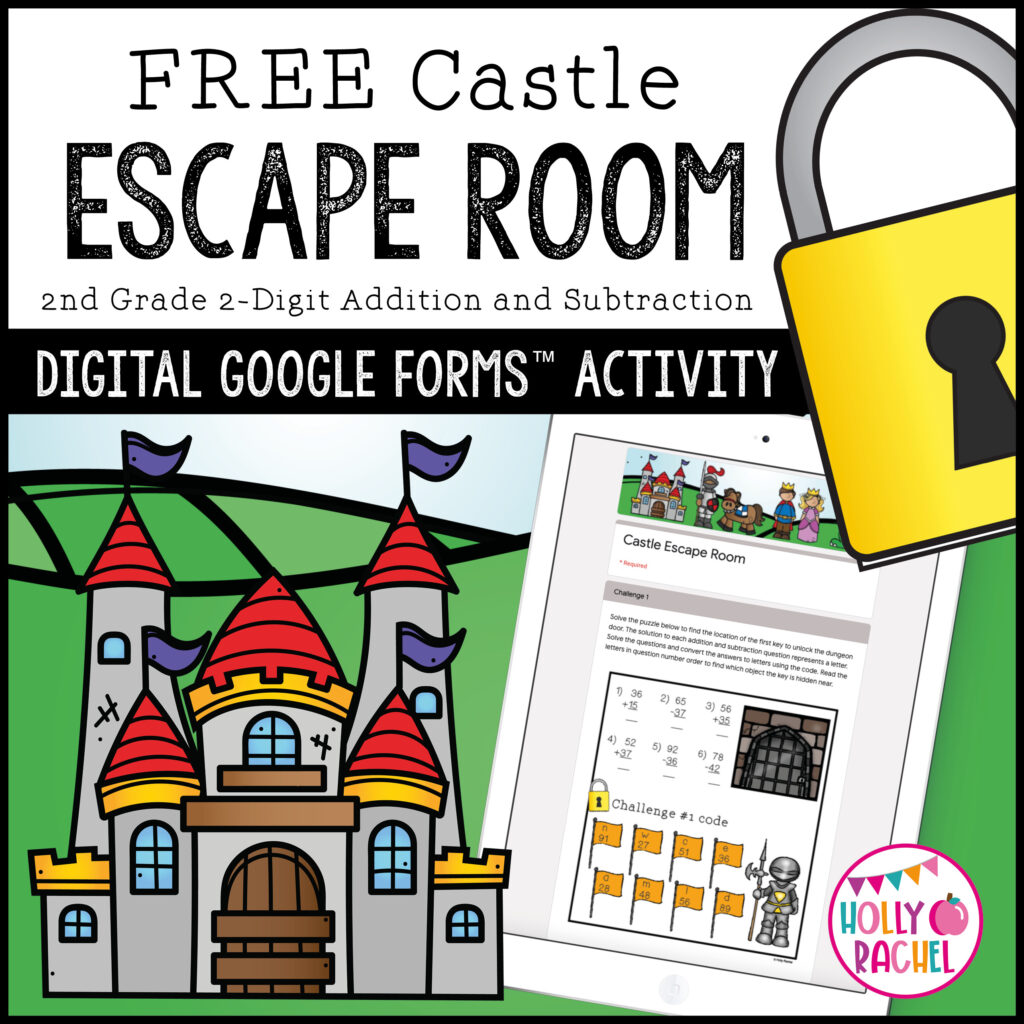 Escape Rooms really can be made accessible to all students, so why not give them a go! If you would like a FREE classroom escape room for the classroom, you can grab my Google Forms digital 2-Digit Addition and Subtraction Castle Math Escape Room here when you sign up for my emails.
This is a digital Google Forms shortened version of my Second Grade Math Escape Room range. The best thing about it is that it is completely self checking, not to mention no-prep! Give it a try today!